This has been a month of pain. Between trips by the ambulances to the hospital's
ER
, illnesses and school accidents, my family has had its moments of painful faces.
On Feb. 10th my step dad was transported by an ambulance to the hospital's
ER
due to his failing health with his heart. Where he spent a few days in the ICU.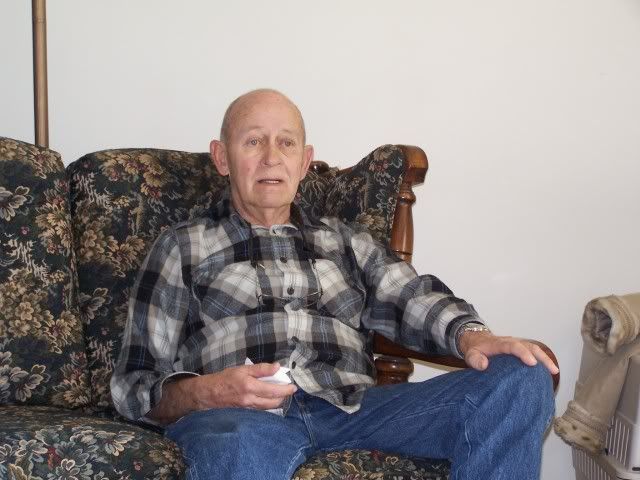 Later that day I was taken by ambulance to the
ER
from hyperventilation issues. It was brought on from taking a diet pill and then over exercising. I thought I was having a heart attack. My breathing was 65 per minute and it was supposed to be 15 per minute. After passing out I was able to get it under control for a few minutes away. After thinking my good days of walking were over I started having breathing problems again. This time its was a panic attack. The number in the middle is my pulse..YIKES!!!
Then my precious grand babies started getting sick. Kennedy got Hand, foot ad mouth along with Strep. Nicole took her to the
ER
and they gave her a shot of antibiotics.
And then there was poor Kolten. He was suffering from RSV.
Kolten quite breathing and was rushed to the hospital's
ER
by ambulance. He spent a week in the ICU and now is in his own room.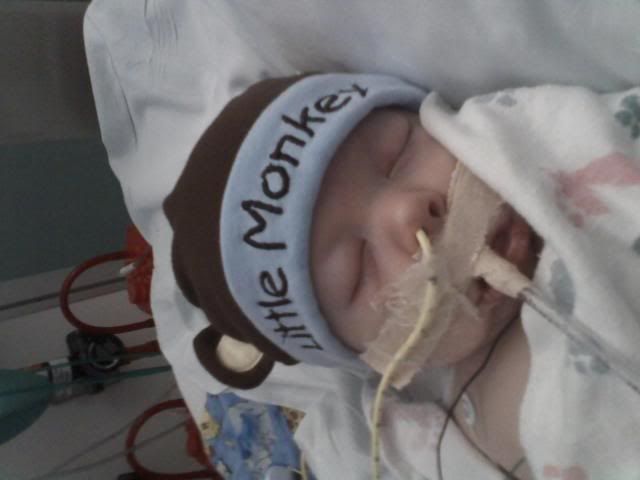 Kayla was throwing up non stop so after 10 hours we took her to the
ER
. They gave her a shot to stop the vomiting.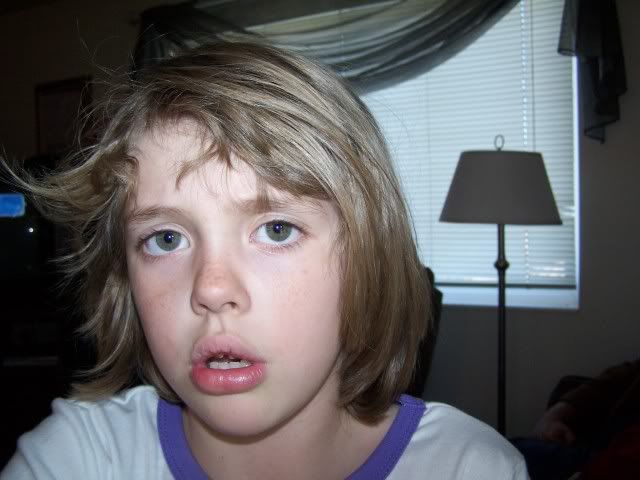 After getting her bottom braces on in the morning I took her to school. She was so happy! Her stomach was feeling better finally.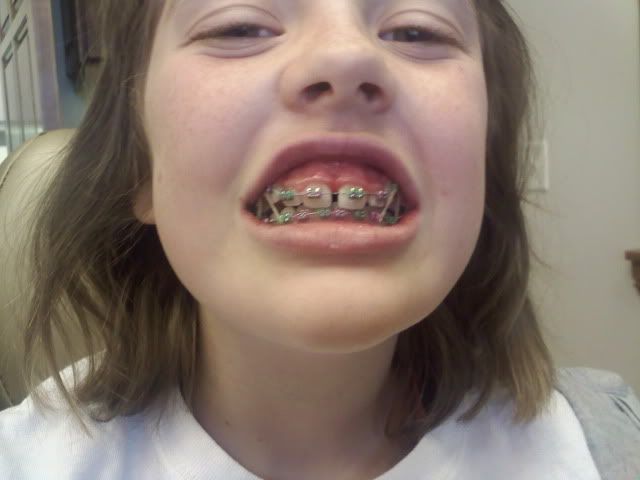 It wasn't even 2 hours after I dropped her off at school that I received a call saying I needed to come get Kayla. She had an accident and needed medical care. She had a run in with a tree during recess. Thank goodness Clay was home from work (He had come home earlier cause he wasn't feeling good). And here we go back to the
ER
. They did a CAT scan and X-rays on her leg. And of course she needed stitches.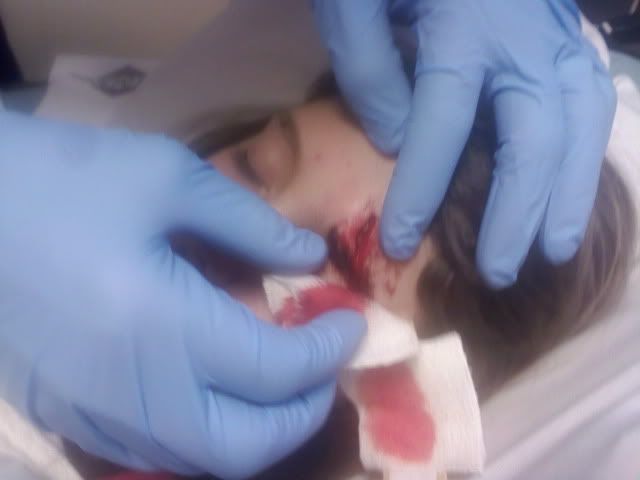 It was so gross! And it broke my heart to see her in pain.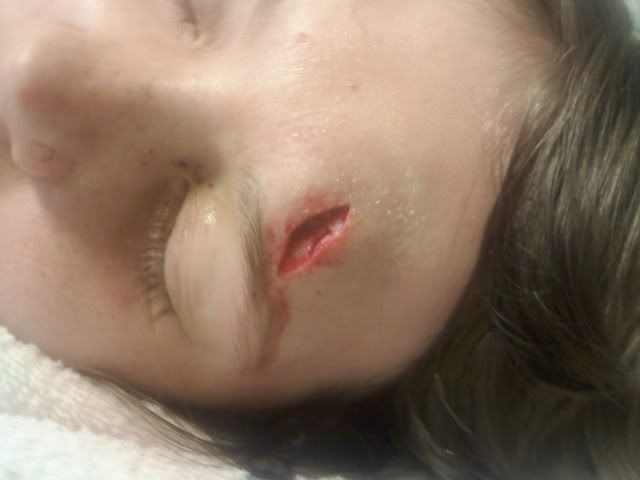 A total of 11 stitches were put in her head.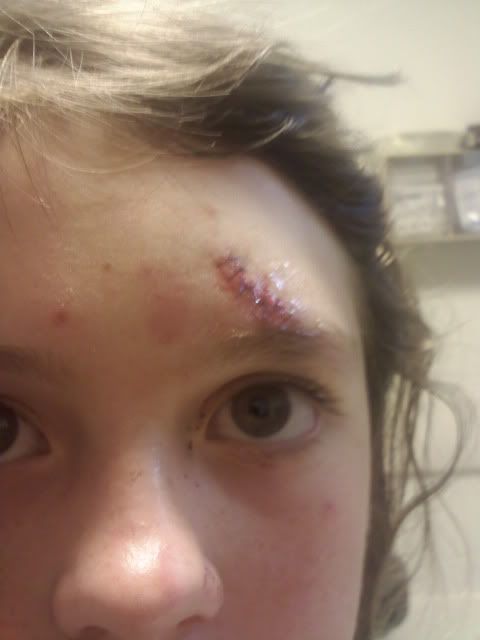 I received a call from Nicole stating that Kennedy fever was 105.3 So I packed up the family and We went back to the
ER
. She has an Urinary Track infection and had to be given antibiotics through an IV which she hated..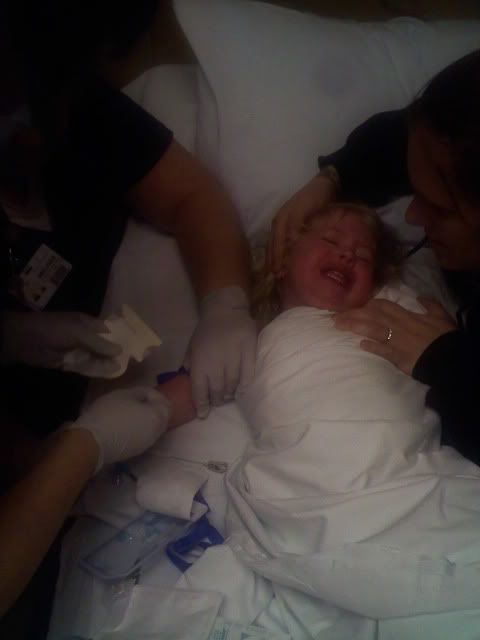 All this happened in a matter of weeks....
I want to get OFF this RIDE NOW!!!!