I am going to tell you a little bit about my night at the club with a bunch of drunks. First the bouncers let me and Mariah in way early before the doors opened. Cause I could not stand in those long lines for 2 hours. The Westerner Club employees were extra nice to me and I really appreciated it too. They gave me free lemon water all night and we sat right next to the stage and thankfully close to the bathroom too. I had made a call to the club a week before the concert and got permission from the General Manager to be let in the back door. I was the only one (other than employees) in the bar when Chris and his band was warming up. It was like he was SINGING to ME!!! It didn't take long for the club to fill up with happy country music lovers. This was the first time to actually be in a bar and NOT drinking. I wasn't sure (and neither were my friends) if I was going to have as much fun as everybody else. But I proved them wrong. I was the life of the party. And I fit right in too. You would have never guessed by the way I was walking that I was not drinking!...lol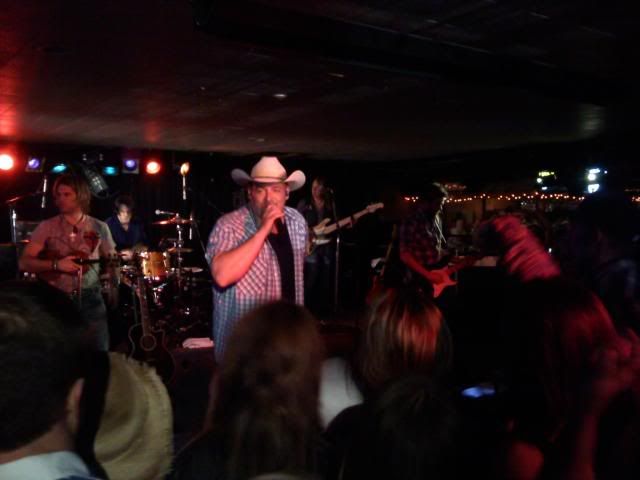 A newly formed friend, Brandy, went up to the stage and got me this picture off her cell phone.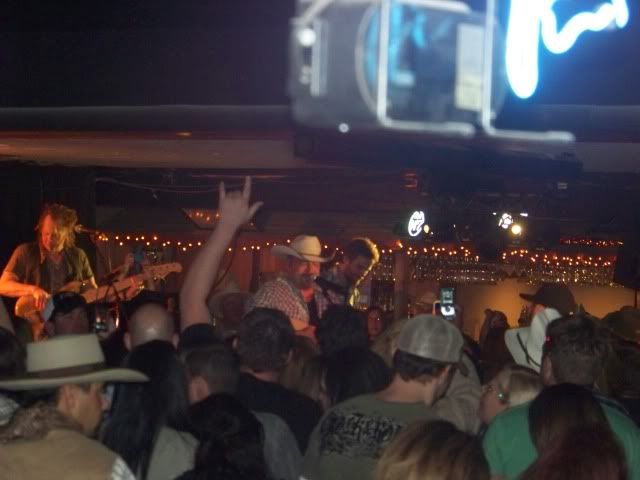 Because I wasn't able to stand the whole time like ALL the other people did, to get closer to Chris or too even see him over everybody. I was given permission from security to stand on the booth seats to see and of course I did some dance moves too....lol Lots of screaming and singing came next. Chris was great!!! I was sad that he didn't sing my favorite song, "My life is a Country song". But he rocked the club for sure!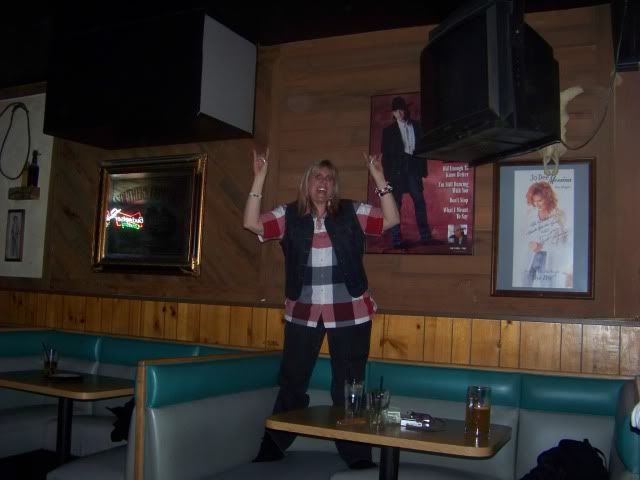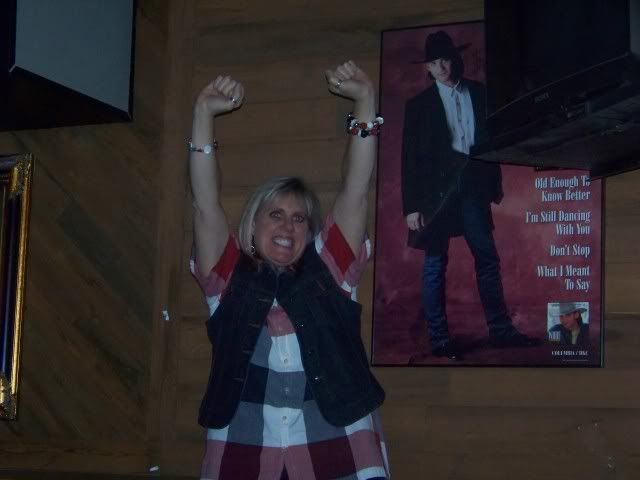 Me dancing on the seat!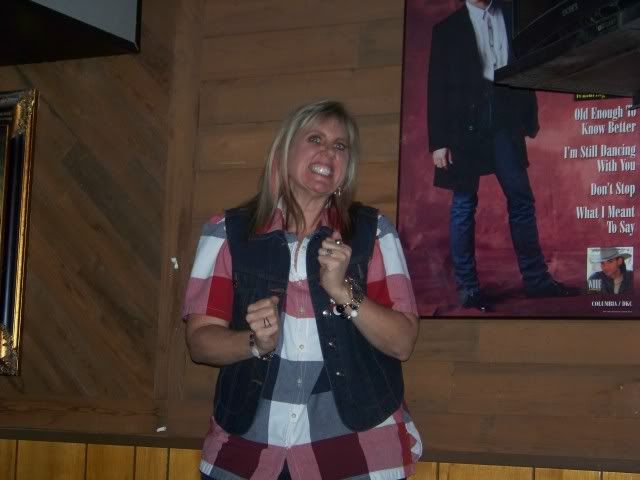 STAR STRUCK!!!!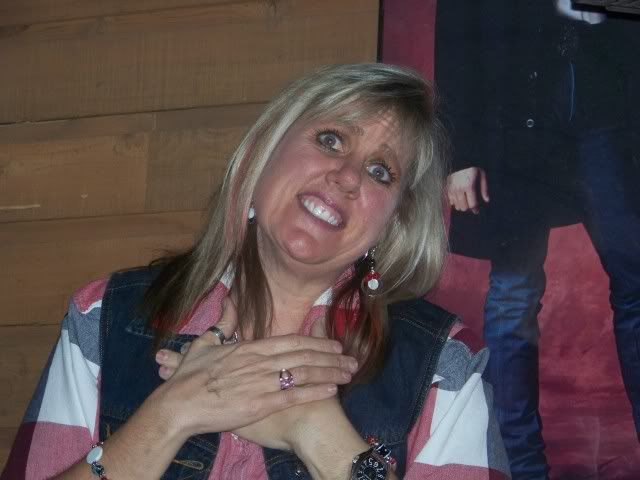 This is Brandy. Her husband works for Coors and was filling the coolers and the bar stands all night so we invited her to come sit with us. Such a sweet girl.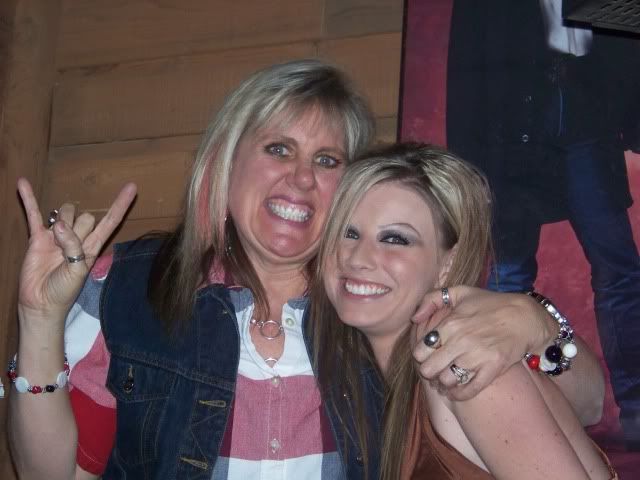 This is William and another friend who likes to be called Cluck....lol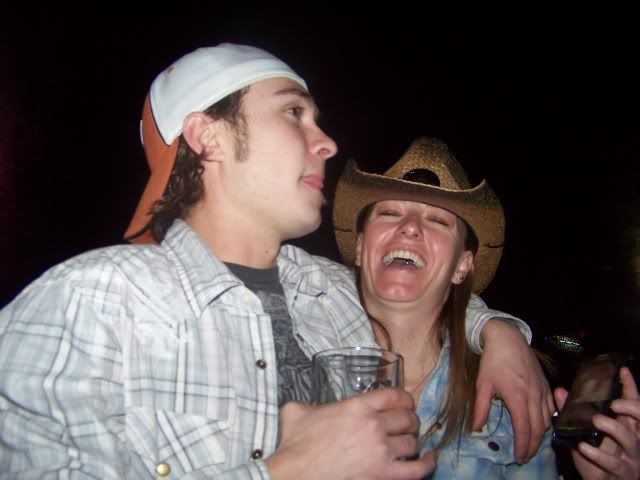 William was only 26 but looked like a baby to me. We hit it off from the very start. I think he reminded my of my son. He was very drunk and the more he drank to funnier he was.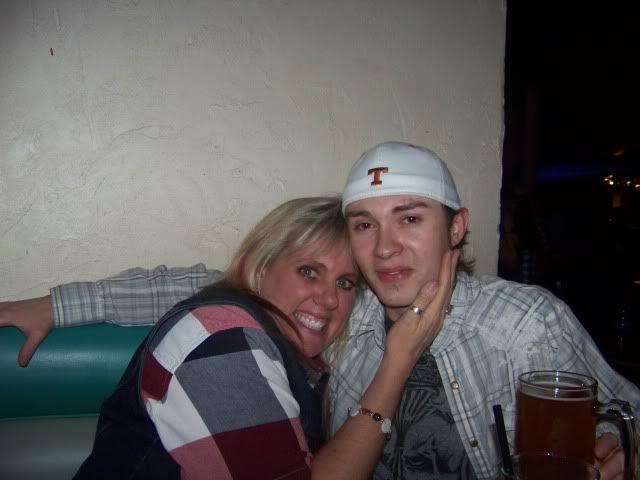 My goofy friend Mariah! Who kept me in stitches all night. We had a BLAST!!! ty Mariah for going with me.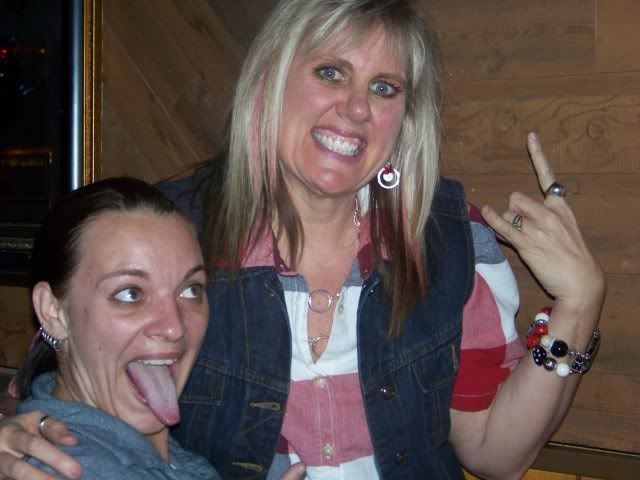 Now for this handsome guy. He came to our table later in the evening so I am not sure of his name. But I called him "MR. SMELL GOOD"!!! He had on the most YUMMIEST cologne I have ever smelled. I got the name of it and IT WILL be in Clay's supply very soon.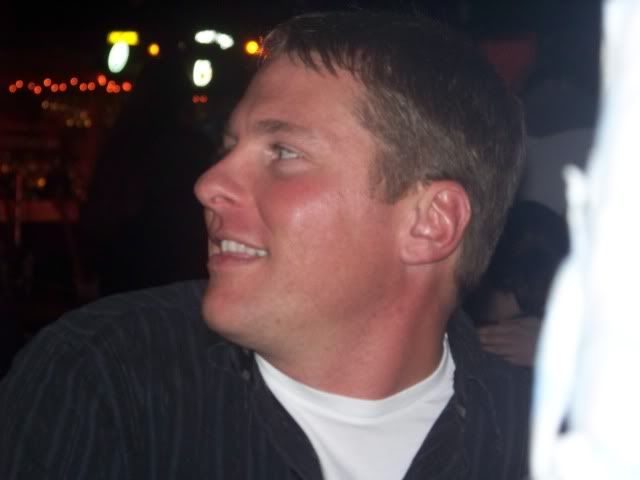 Another young pup that couldn't hang with the big dogs....lol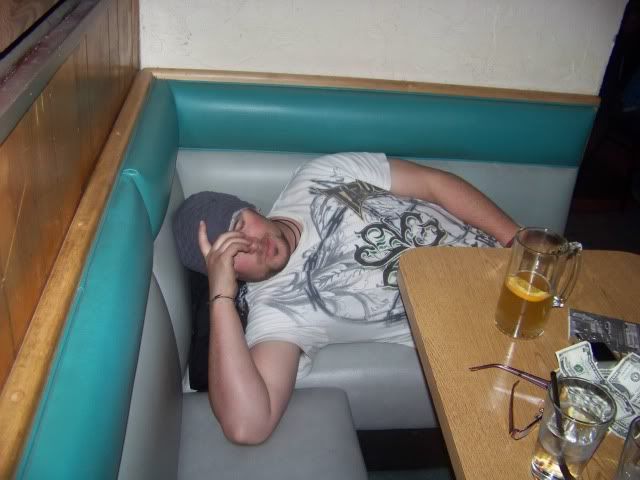 These are the people who made my night an awesome memory. I was the oldest one and ANY of them could have been my kid. So you can see I can still have fun with the young pups!!!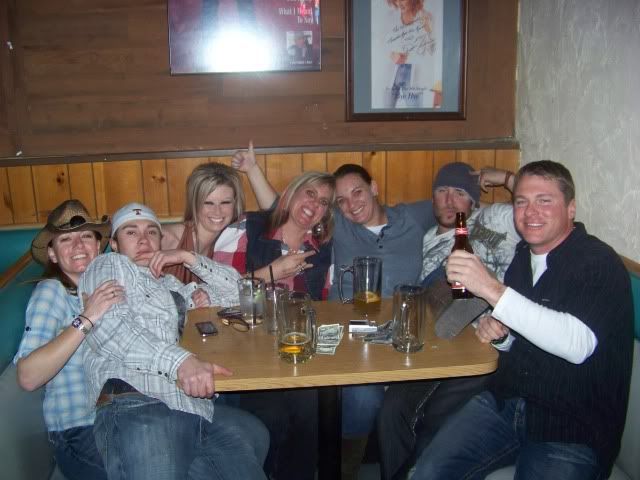 What A great time that was had by ALL!!!!