Turning 49 has been hard for me to accept. I guess it's because its so close to 50. I have to admit that I don't feel like I am 49, whatever that's supposed to feel like. My health is doing so much better and I am getting around like I haven't done in many years. I took this picture to see if I really look that old.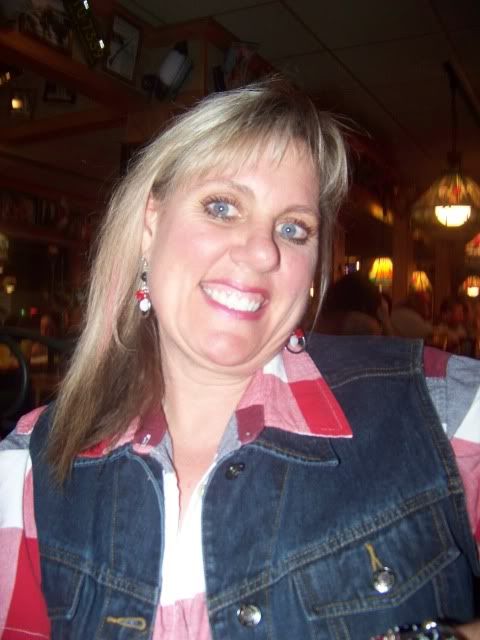 My day started out very busy and stayed that way til I went to bed at 11:00 pm. I had a list of things I wanted to do and I did them. Clay surprised me by taking the day off from work. Which was extra special. I didn't have to get Kayla up and ready for school, so I was able to lay in bed a few minutes longer. We checked Kayla out of school so she could have lunch with us. I was feeling bad that she was going to miss out on all my celebration. We had movie plans and a late dinner scheduled all without including her. So we needed to have a few minutes to spend with her too. We went to Subway to eat lunch. I was shocked to realize the point value of a sub was so much. Oh well live and learn. I had a wheat bread turkey breast/ham and white cheese with no dressings and only lettuce, tomatoes, cucumbers and mustard. It was very yummy.
Next we were headed to the movies to see "It's Complicated" starring Steve Martin and Alec Baldwin. It was very funny and I really enjoyed it. We met the Jackman's there and they were a blast to be with.
The highlight of the day was dinner at Applebees with the Jackman's and the Hansens. The Cannon's were going to go but had the cancel at the last minute. That made me sad but I understand. Maybe another time. My meal at dinner was very healthy and low in points. Had a dinner salad with no dressing. And grilled shrimp and steamed broccolli. They brought me some whole strawberries for dessert.
After I got home I rode my exercise bike and headed to bed.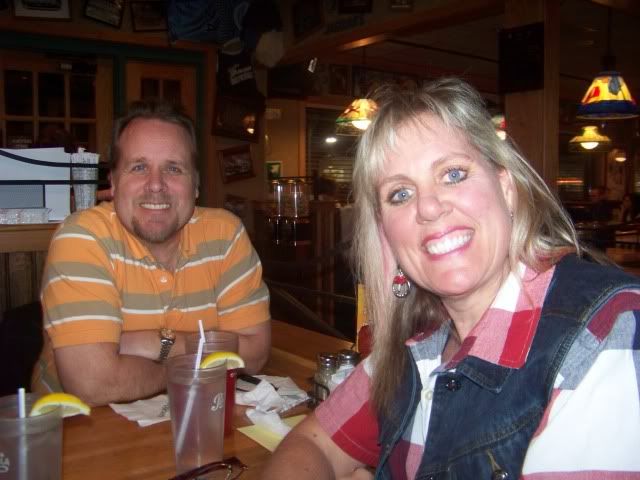 The love of my life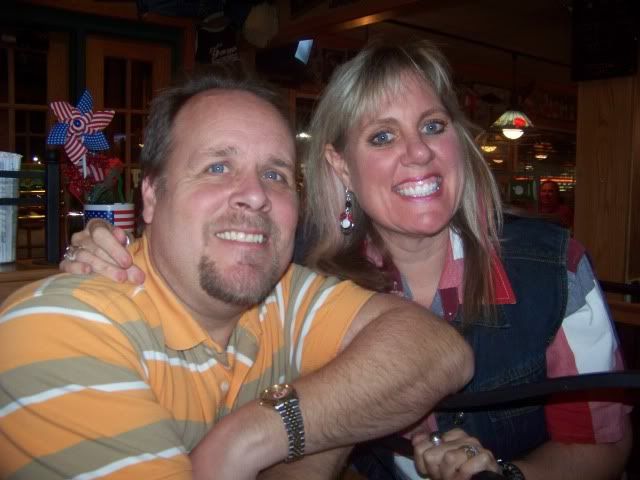 This wild and crazy man is Ken Jackman! We share the same birthday just not the same year. Having him spend my special day with me was incredible. He always makes me laugh and he has a smile that you can't help but love. Again thank you Ken.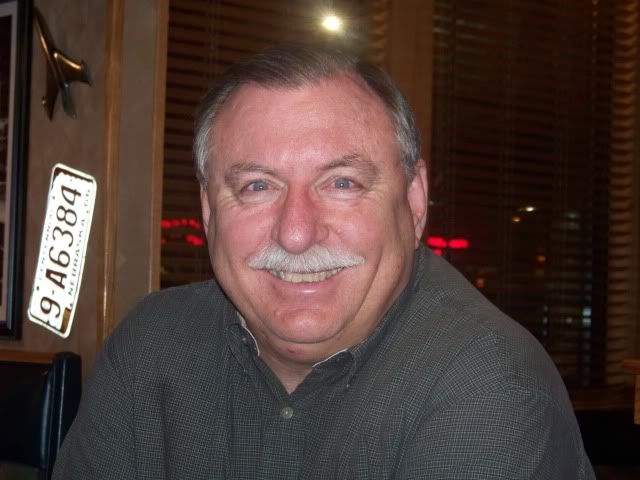 The gangs all here!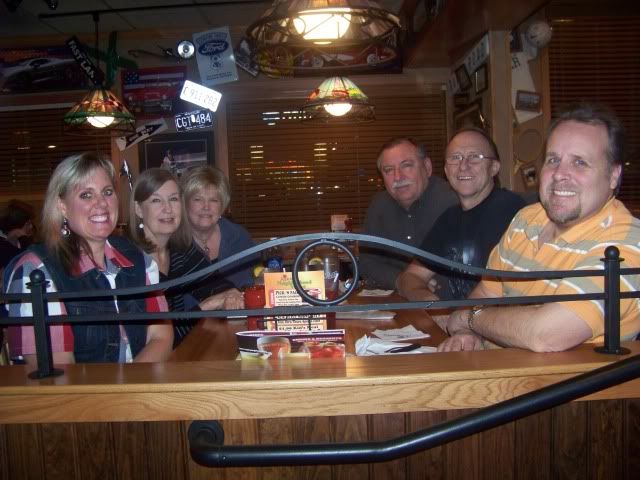 Some of my birthday cards.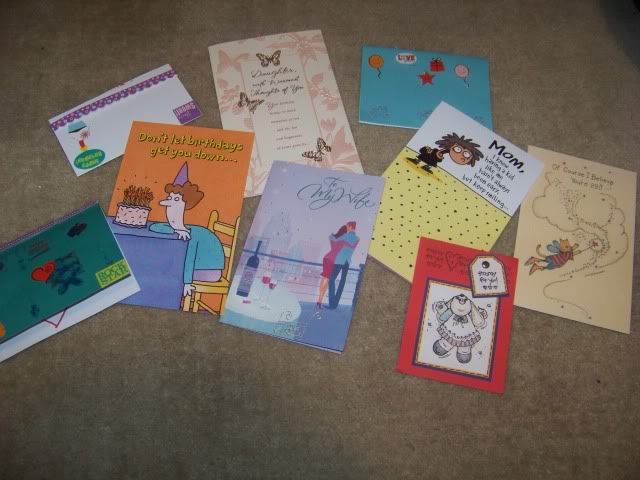 Not quite sure if Clay realized the work he was to invest in the gift he gave me. This is a full motion flat screen TV wall mount. It's for the TV we got for Christmas, that's in our bedroom. Now he has to wire the electric and cable up to the spot where the TV is going to be. Plus I want my room painted and the VERY heavy bedroom furniture moved. All this before he can mount the TV. So I wonder how long it will remain in the box....lol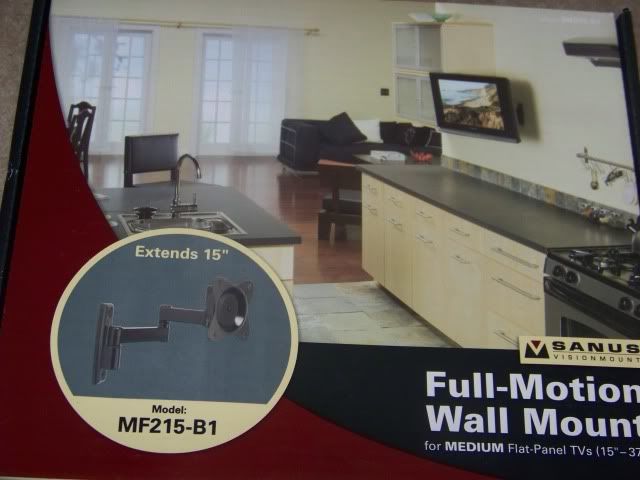 My beautiful new jewelery that my friend April gave me. We went shopping the Saturday before and she helped me pick out my new birthday outfit and then she made me these to wear with it. They were a PERFECT match and I love them. Thank you April. (Her kids made me cards and playdough flowers and balloons, way cute)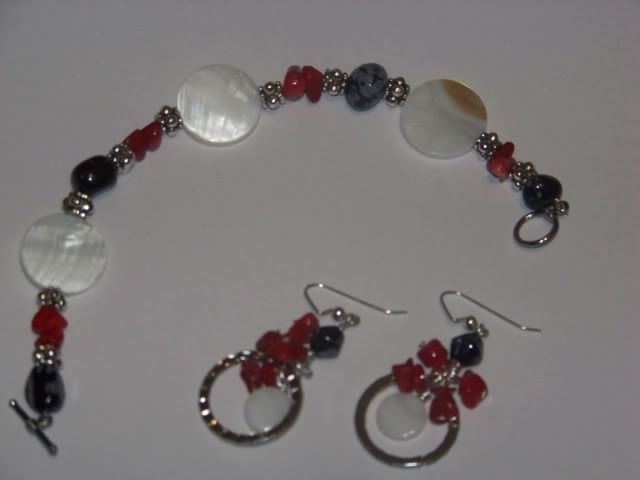 As you can see I had a great birthday. I tried to count all my facebook birthday wishes but lost count at 57. (That's just crazy!) Thanks to all my friends and family who remembered me on my Birthday. You are amazing!