Kennedy was brought into this world to bring joy and love into all the people she meets. Her expression will make you smile and her smile will melt your heart. She is so special to me. I can see the love in her eyes every time I look at her. When she sees me her eyes light up and she runs to me with open arms. (that is as long as she doesn't see HER Kayla first.) I wanted to share the day with just her and her gamma (that's what she calls me). These are some precious expressions that I caught while she was here playing with me. For some reason she loves to have her mouth opened wide when she is happy. I think it is so cute.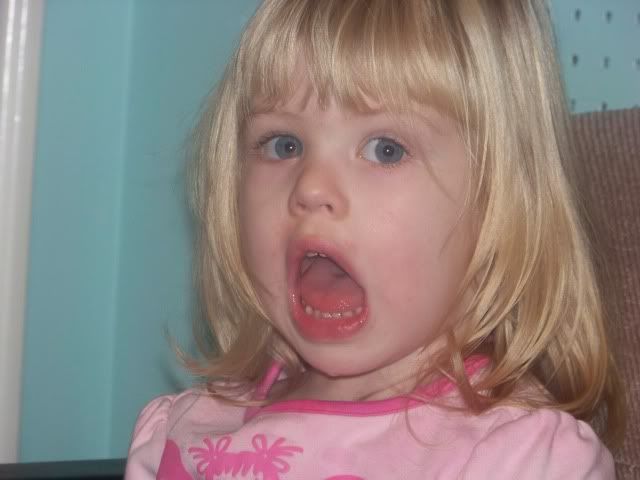 And when she drinks from her "cuppy" she loves to twist her fingers in her hair. Another thing I think is cute. (But it makes it hard to keep her hair done up cute though)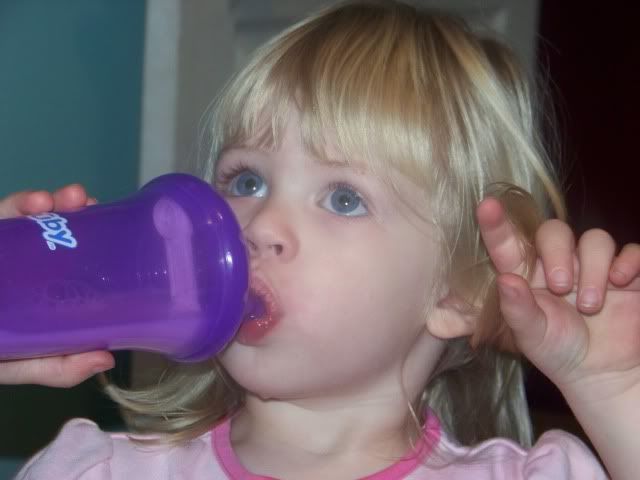 I love her tiny toes and she must too. Cause she always is taking her shoes and socks off.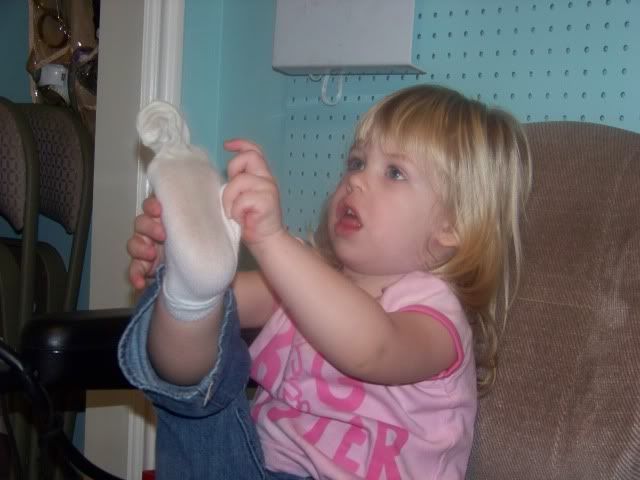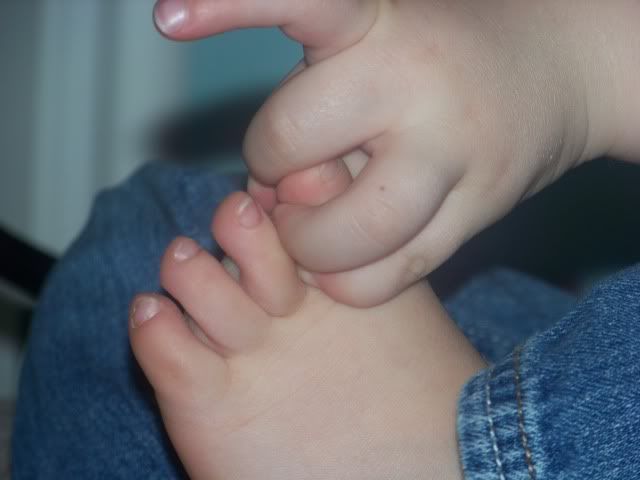 She brought her favorite horsey with her when she came. So of course she rode it too.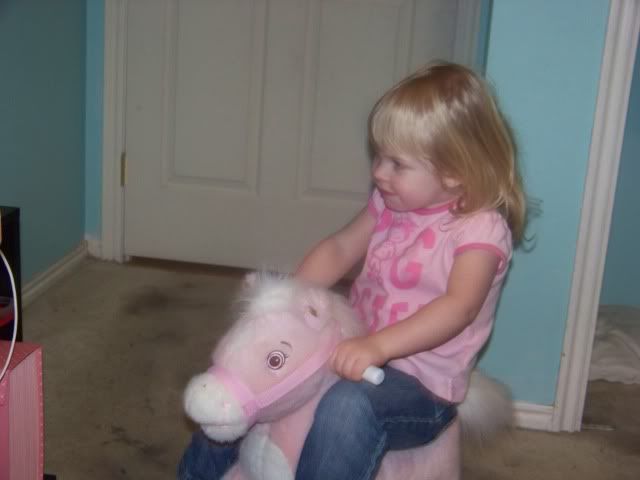 Kayla has saved a lot of her babies so Kennedy has a couple she really likes when she is here. She is so gentle with them. She loves to play mommy. But she insist on having REAL milk in the toy baby bottles. She tells me "empty gamma" and I try to conceive her there is milk in it but she's not believing me. Smart little girl. No matter what she is doing she loves to include her baby in the fun too.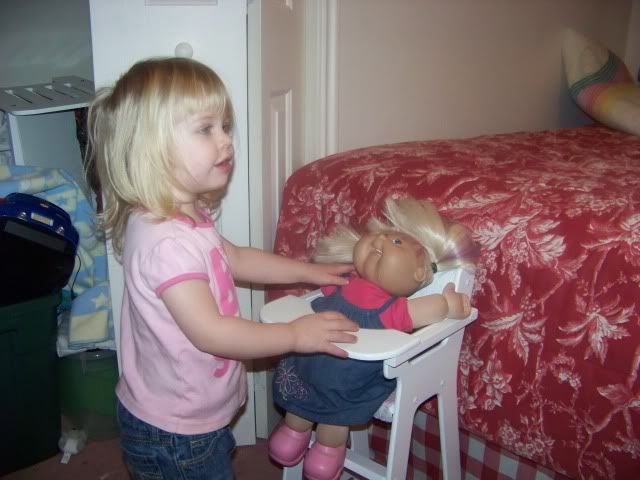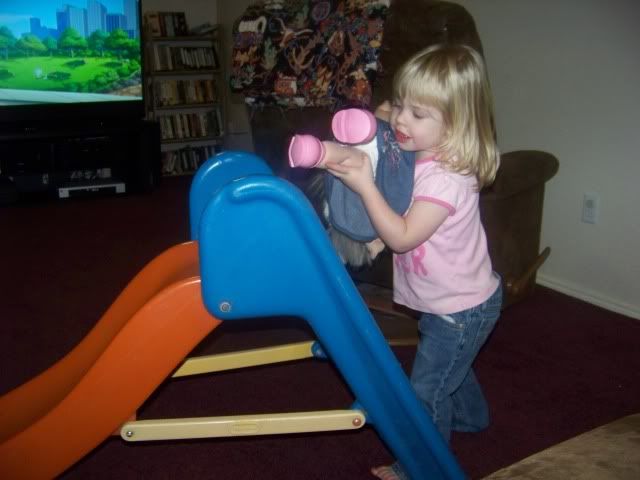 But I think the highlight of my day was her and the slide. After she decided the slide was not as big as the stairs to slide down, then it became the STAIRS that she wanted gamma to do with her. She would go down the slide or the stairs on her belly, her bum and even on gamma's lap. (yes I even went down the stairs on my bum with her on my lap).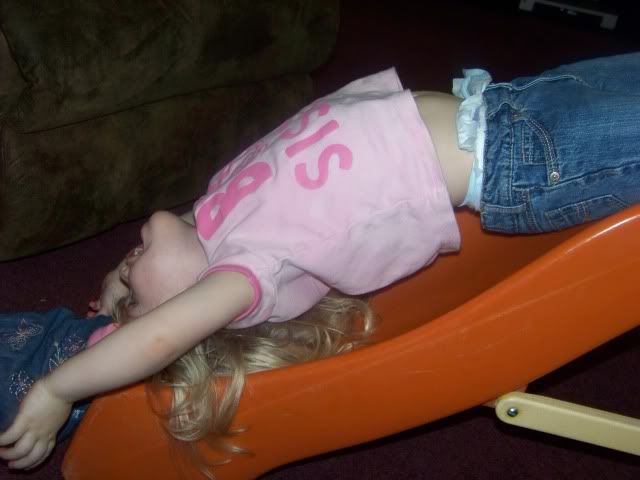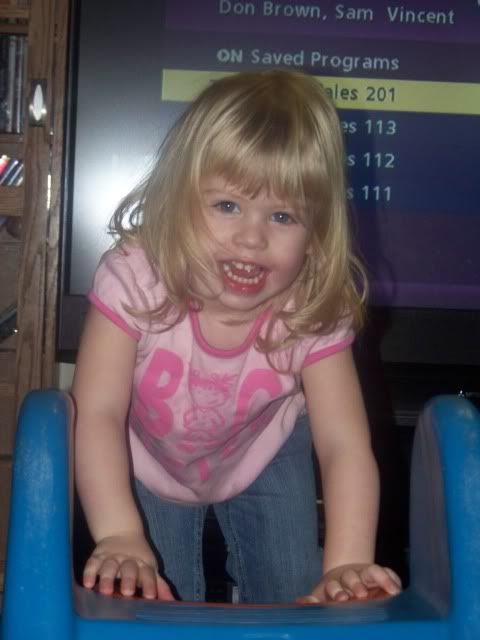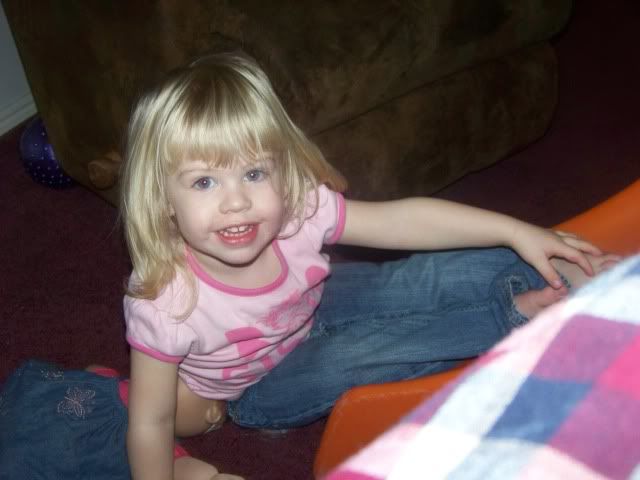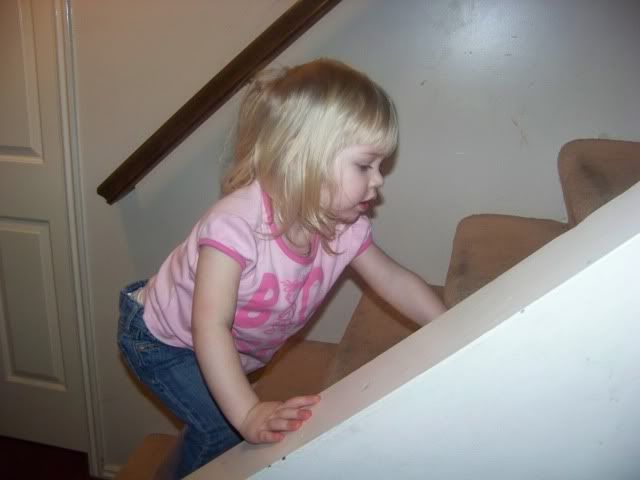 This one was her calling me to yet again climb the stairs and go down with her.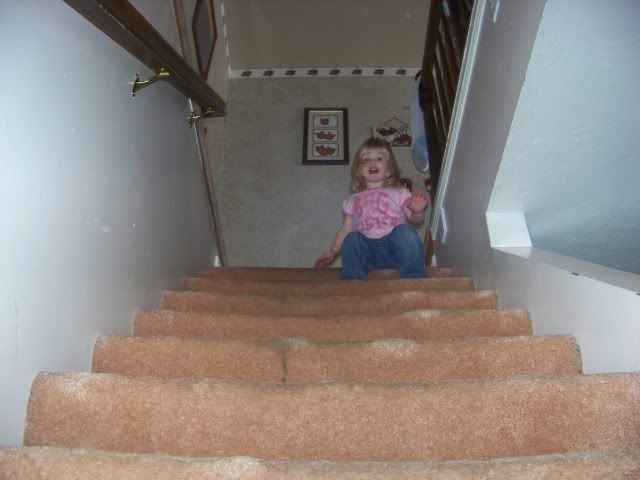 My favorite thing was to see her slide down the wall that my stairs are on. This was so cute. She loved it and wanted to do it over and over. The only way gamma would let her go was if I held her bum and made sure she didn't fall. She made sure I held on to her tight too. She laughed so hard. I loved just hearing how happy she was.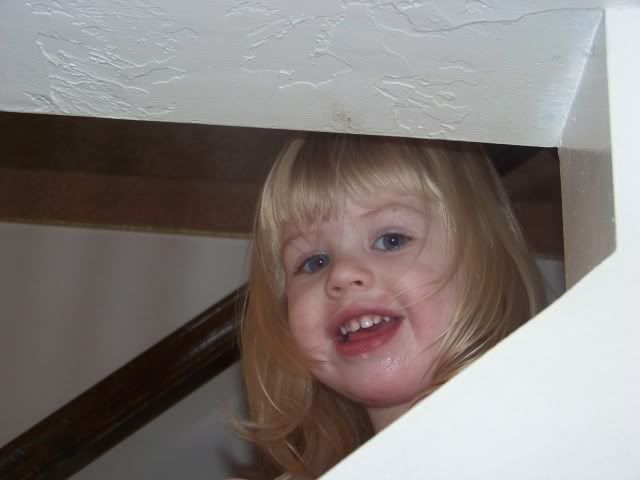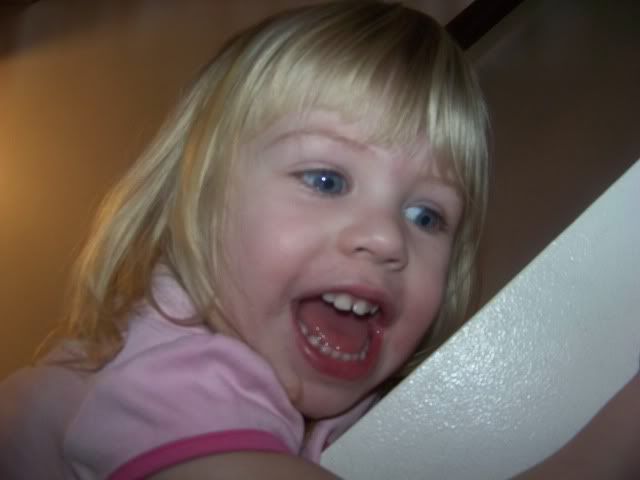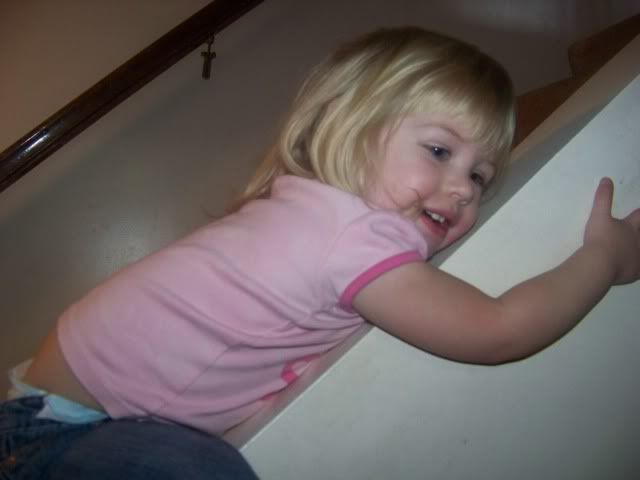 At the end of the day I don't know who was more tired me or her. But I think she got the better deal. A LONG DESERVED NAP!!!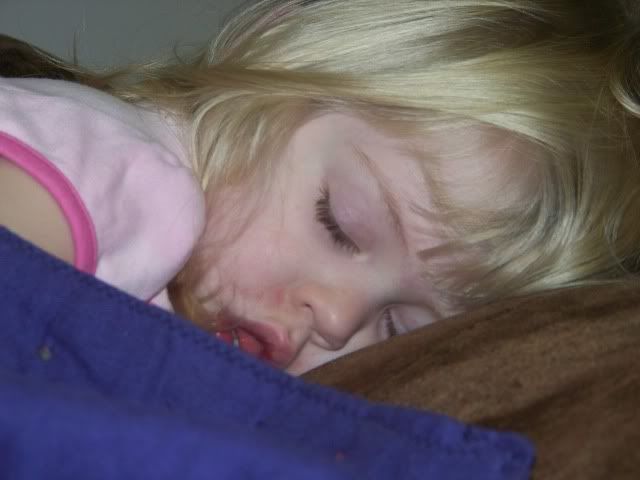 Good night Sweet Angel! We will do this again real soon gamma promises! I love you!!!!