Mikayla has been playing basketball for the Junior Jazz team for 2 years now. Every year they have a Jazz Player Appearance Night. This year Paul Millsap came to play with the kids and answers a few of their questions.
It was a very cold and snowy night but we went as a family to the Energy Solution Center. We took the Trax there to avoid the traffic and parking issues. Because we got there so early we were one of the first to go into the building after they opened the doors. The stairs were not going to keep me from allowing Kayla the opportunity of the first row at the bottom by the court.
So I went down a BIG flight of stairs and there is where we sat. Kayla was so proud of her seats and just seeing her smile made the work of doing the stairs all worth it.
WARNING!!!!!
These pictures were taken by Clay's cell phone so the quality is not the best but at least you can see her excitement.
See how close we were to Paul and the co host?
These were our seats 1st row....
(the seats in front of us were off limits)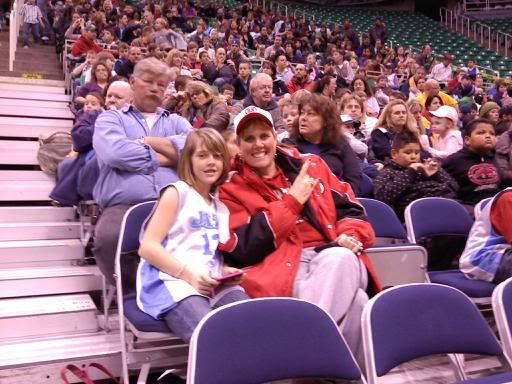 Kayla before the performance.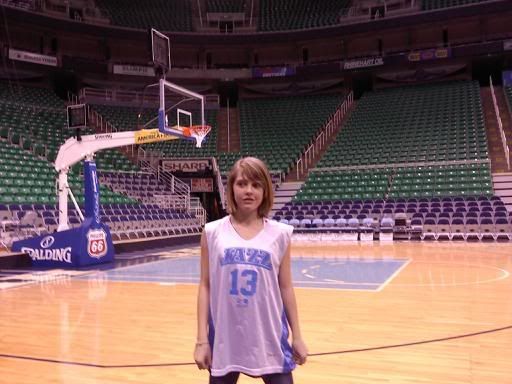 Paul playing a game with some of the kids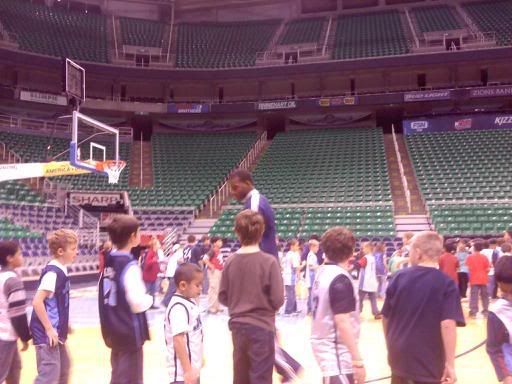 He was standing right next to us so Clay snapped these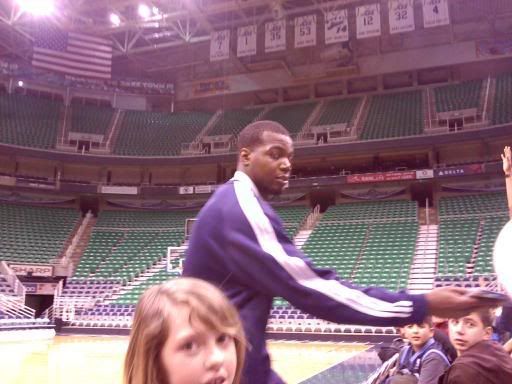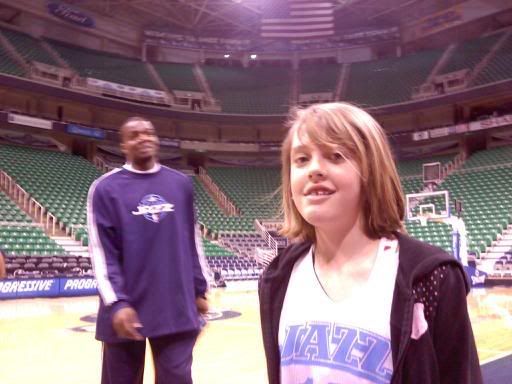 At the end of the night they picked Kayla to ask Paul a question. She asked him "How old were you when you knew you wanted to be a Pro basketball player?" His answers was when he was a Senior in High School.
This video was when Kayla was picked to go out and run a re-lay race against the other team on the other half of the court. Kayla's team even won too. She was nervous being out there with ALL these strangers watching her but as you will see she did great.
The kids were asked to pick a side of the court to stand on. One was for "He is going to make it" and the other was "I think he will miss it". The kids were not told where he would have to throw it from. Previously he had missed the half court shots. This is Paul making this very EASY shot. lol
It was a great night to spend with the family and it was even neat to see a REAL live Jazz player up close and personal! Thank you Junior Jazz.