I was thinking the other day as I was relaxing in my new frontroom about what a job it was to get it to the point it is today. I wanted to show some of the process of the re-modeling that Clay did. So here it goes.
Mikayla loved the fact she got to help knock down the walls.
Had my cub scout boys come help too
.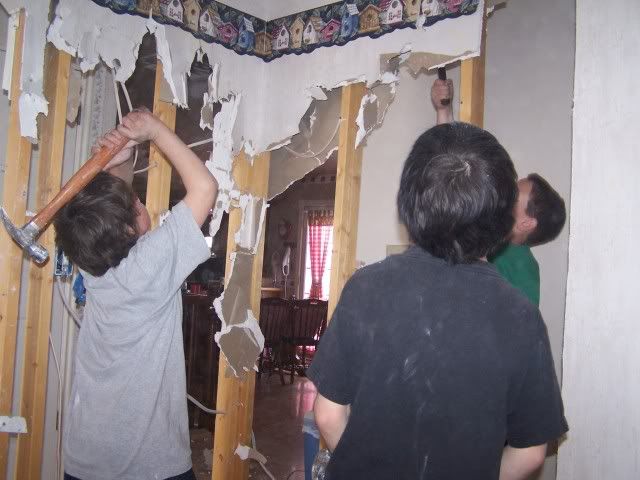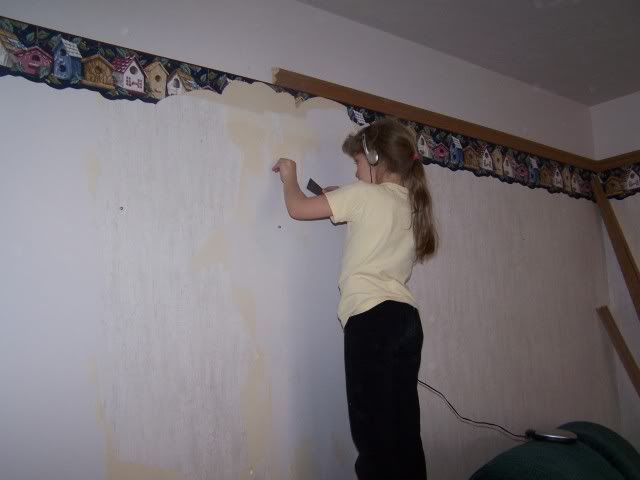 Steaming off ALL that wallpaper was a BIG job!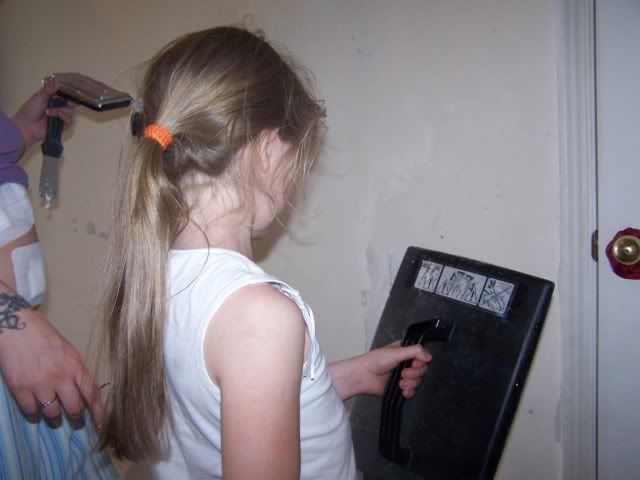 If you came over you got to sign the wall...It was cool to see all the art work:)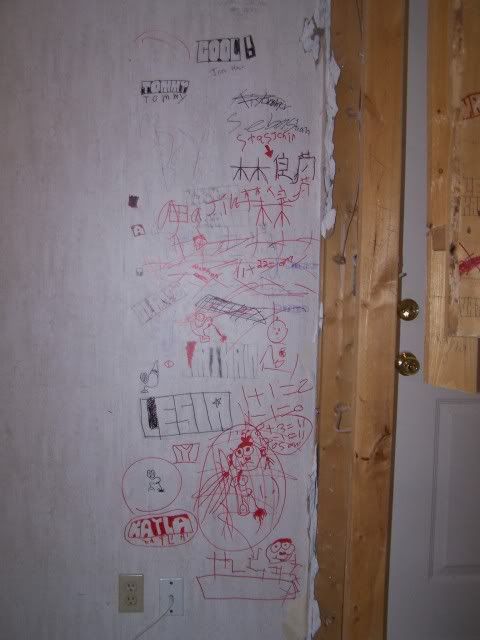 This was the frame that seperated the room, it had to come down too.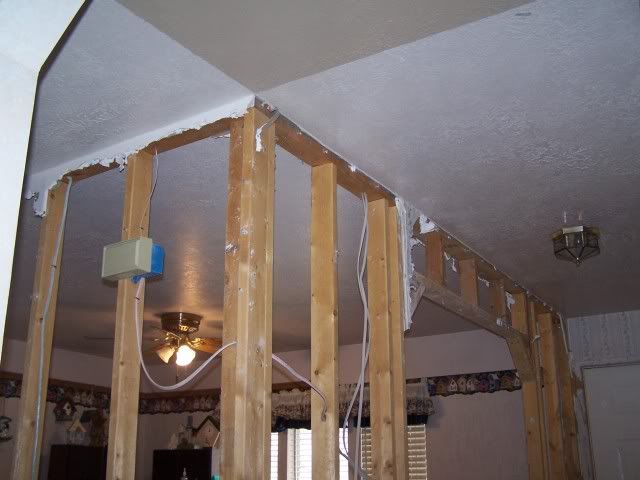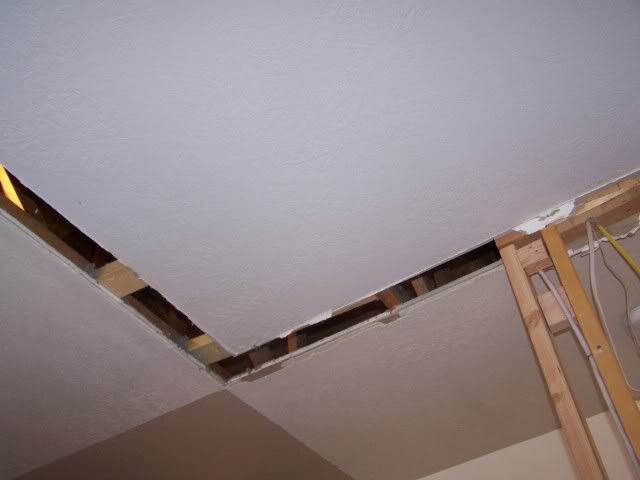 This is the arch way frame, it is now gone.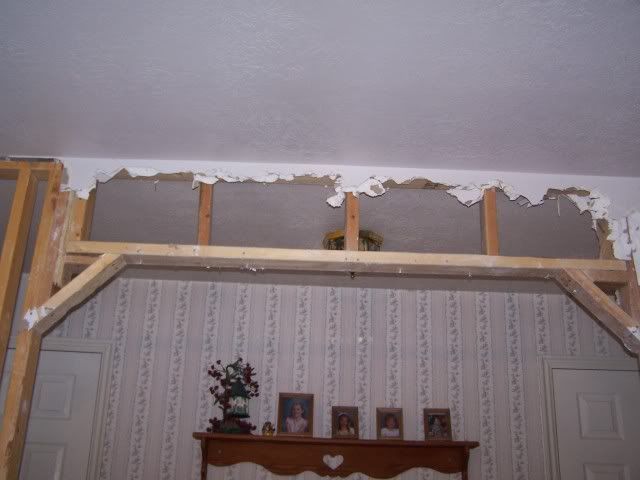 Clay put wider doors on the bedrooms so my wheelchair could turn in easier.
The sheet rock mess!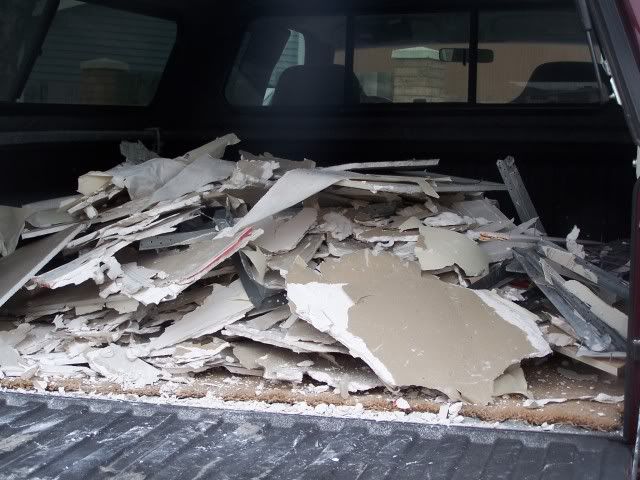 The sheet rock made a mess on my wheelchair ramp as it went out the door
The after shot.
Wish I had more pictures of the room without the wall but you can see the room is now bigger. We painted the lower half blue and placed a country wallpaper border on the walls. The upper half was done with a textured paintbrush to give it a different look. Clay put on chair railing below the wallpaper. The wood floors added a great touch to the open room as well.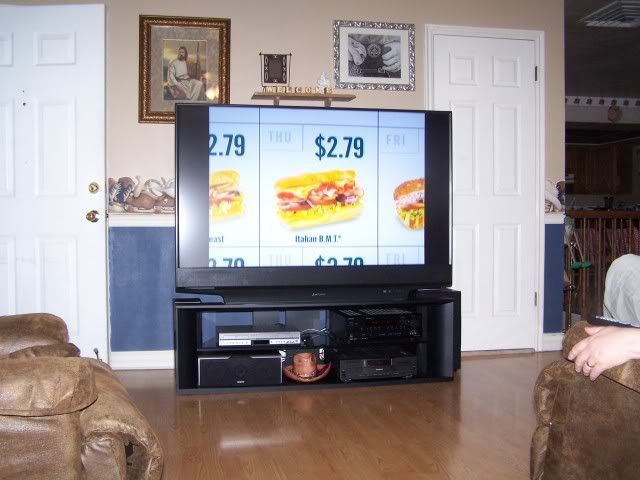 A closeup of the wallpaper.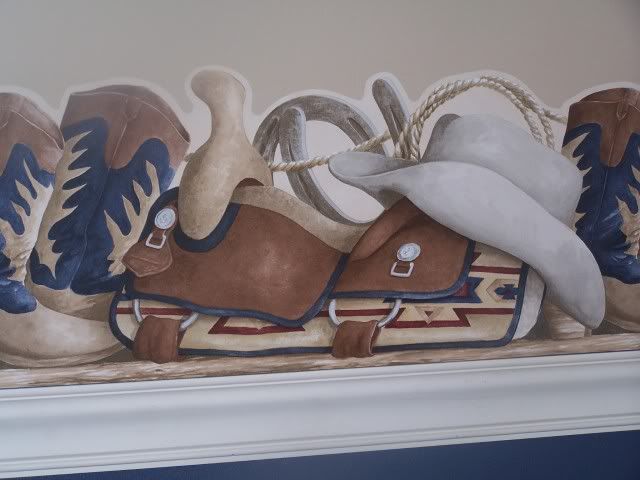 After the wall was removed we painted the hallway red
and in this shot you can see how open it looks.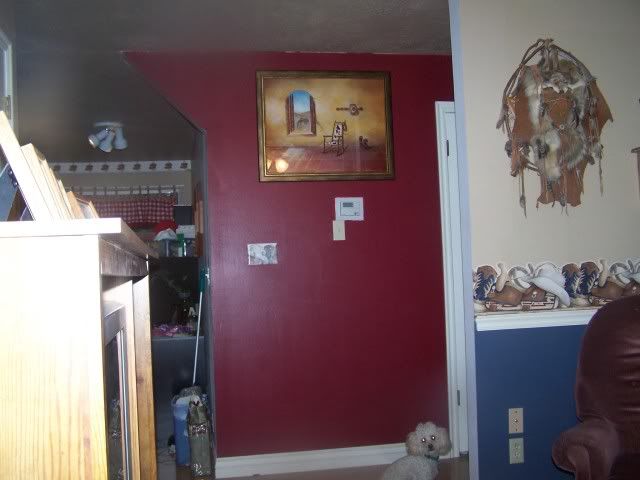 So glad we did the remodeling so I can sit back and enjoy my home. Thank you Clay!